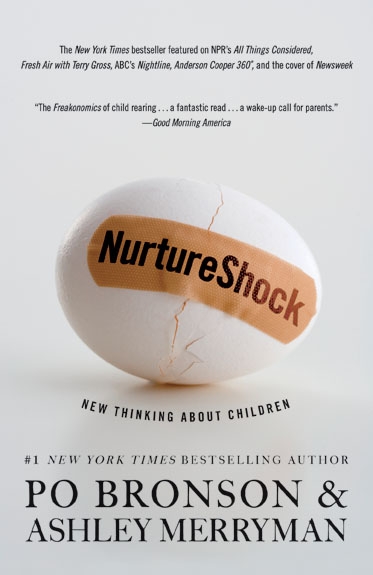 "Prepare to be slack-jawed . . . . astonishing . . . .This tour de force is one of the best parenting psychology books in years and will likely be seismic in influence." —Library Journal (Starred Review & One of Year's Best)
One of the most influential books about children ever published, NurtureShock offers a revolutionary new perspective on children that upends a library's worth of conventional wisdom. With impeccable storytelling and razor-sharp analysis, the authors demonstrate that many of modern society's strategies for nurturing children are in fact backfiring--because key twists in the science have been overlooked. Nothing like a parenting manual, NurtureShock gets to the core of how we grow, learn and live.

Published in Fall of 2009, NurtureShock was on the New York Times bestseller list for more than six months and an Amazon Top Nonfiction 100 book for over a year. On over 35 "Year's Best" lists, the book has become a worldwide phenomenon with editions published around the world—in 20 languages, to date.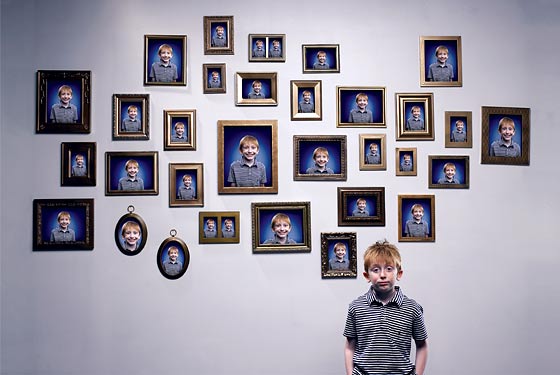 The Inverse Power of Praise
What do we make of a boy like Thomas?

Thomas (his middle name) is a fifth-grader at the highly competitive P.S. 334, the Anderson School on West 84th. Slim as they get, Thomas recently had his long sandy-blond hair cut short to look like the new James Bond (he took a photo of Daniel Craig to the barber). Unlike Bond, he prefers a uniform of cargo pants and a T-shirt emblazoned with a photo of one of his heroes: Frank Zappa. Thomas hangs out with five friends from the Anderson School. They are "the smart kids." Thomas's one of them, and he likes belonging.

Since Thomas could walk, he has heard constantly that he's smart. . . .
(Continue reading in New York magazine.)